Cake mix cookies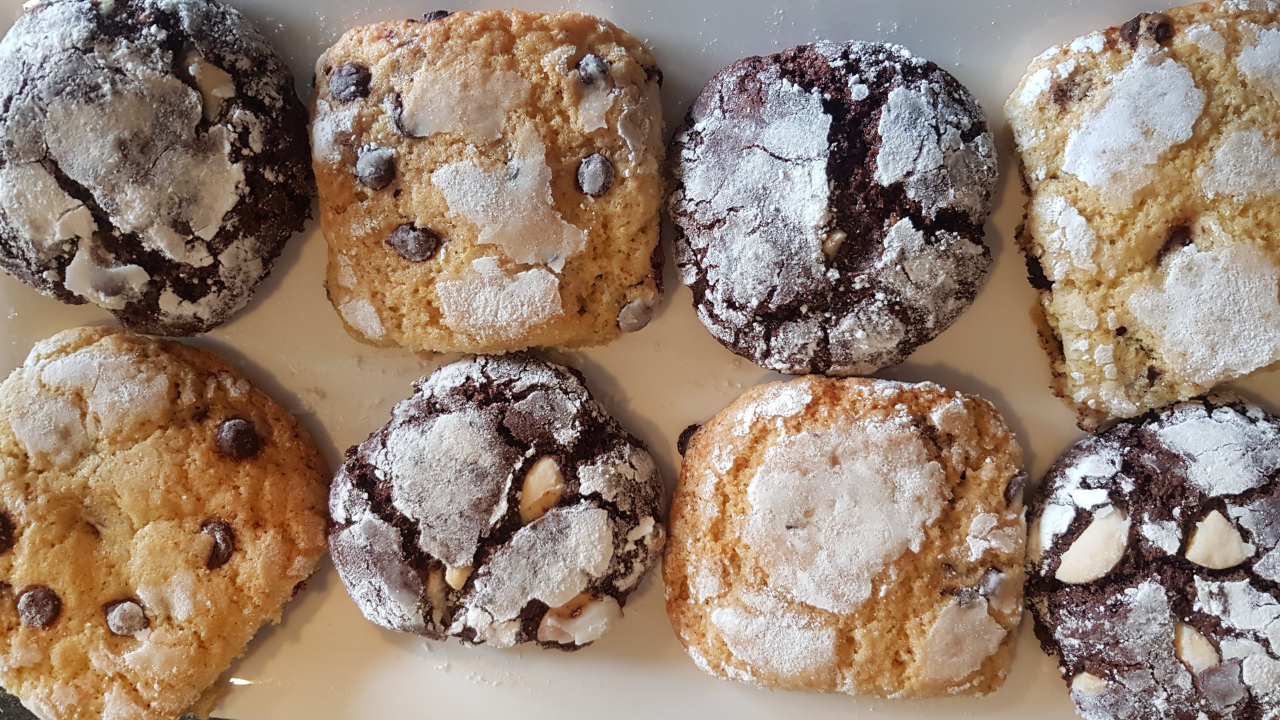 Cake mix cookies from scratch
Super soft cake mix cookies that melt in your mouth.
A quick and easy cookie recipe that you can make with your favourite flavour box cake.
Disclaimer– I have never made a box cake before. I am all about make from scratch, so I know what ingredients are going into my baking.
The dry cake mix ingredient in this recipe weight out to around 438 grams which is just about equivalent to most standard 15.25 oz cake box mix. So, if you want grab your favourite flavour cake box mix and use instead of the dry ingredients in this recipe.
This recipe is very simple and quick to make it will only take a few minutes to make up the dry ingredient.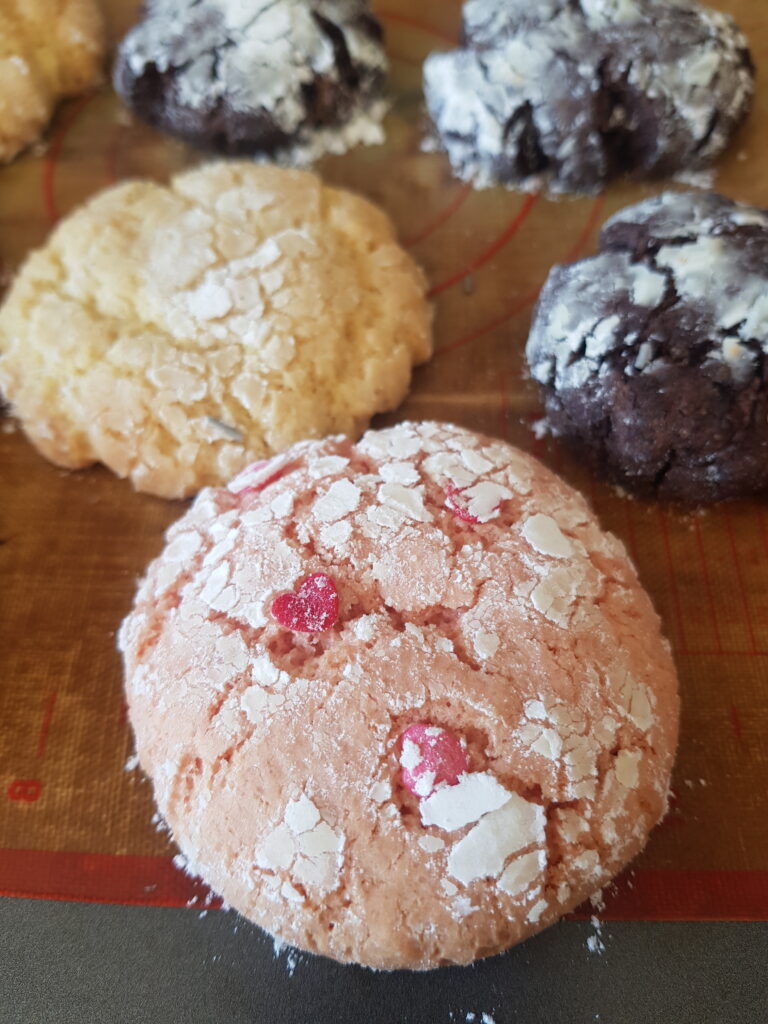 HOW TO MAKE THE COOKIES
Sift dry ingredients into a bowl. Or add your cake box mix.
Add your eggs, oil and vanilla and mix until it come to a ball and there are no dry flour lumps. Super simple and quick.
Now for the fun part divide up your dough and decide how many different flavours you want to make. Or you can stick to just one flavour.
Because you are starting with a plain vanilla flavour your options are endless when it comes to the flavour you can make. You can split you dough and make into as many different flavour's as you like.
FLAVOUR OPTIONS
If I am adding dry ingredient like Chocolate Chip, M&Ms and Nuts I add-
Full mix – add ½ cup
½ of the mix – add ¼ cup
¼ of the mix – add 2 tablespoons
For a chocolate cookie I add unsweetened cocoa
Full mix – add 1/4 cup
½ of the mix – add 2 tablespoons
¼ of the mix – add 1 tablespoon
Because the mix is a bit sticky to start with adding the extra dry ingredient will not make your cookies dry.
If adding a sauce like caramel sauce to your cookies
Full mix – add 1/4 cup
½ of the mix – add 2 tablespoons
¼ of the mix – add 1 tablespoon
Adding a thick sauce to your cookie dough will make it very sticky and a bit hard to roll in to balls but once the dough has been chilled in the fridge it will firm up, Which will help with reshaping them into balls.
Once you have decided on your flavours and rolled the dough into ball.
Chill the cookie dough balls in the fridge for at least 30 minutes.
I got 20 cookies out of my mix.
Once your cookies dough has come out of the fridge roll the balls in icing sugar. (powder sugar) This will give them a cracked texture, then press down the cookie ball on a baking tray and bake.
Bake at 170.c / 340°F on fan bake for 12 -15 minutes
Here are some of my favourite flavours to make with this mix.
Leave as for vanilla cookies
chocolate chips for chocolate chip cookies
add cocoa and chocolate chips for double chocolate chip cookies
100s and 1000s for confetti cookies
Dried fruit
Lemon zest
Cinnamon
Pumpkin pie spice
Maple flakes
Flavoured essence
Let me know in the comment below some of your favourite flavours to make.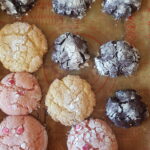 Print Recipe
Cake cookies from scratch
A quick and easy cookie recipe that you can make with or without your favourite flavour box cake.
Resting time
30

minutes
mins
Total Time
55

minutes
mins
Keyword:
Cake, Cookies, From scratch, Homemade
Ingredients
Dry Ingredients
1 ¾

cup

flour

230 grams

1

cup

sugar

195 grams

2

teaspoons

Baking Powder

10 grams

½

teaspoon

salt

3 grams
Wet Ingredients
2

eggs

1/3

cup

oil

2

teaspoons

vanilla
Instructions
Sift flour, baking powder, sugar and salt into a bowl.

Or if you are using a cake box mix add that mix to you bowl instead.

Add in the eggs, oil and vanilla to your dry mix. and stir to combined

Stir until there are no flour lumps and everything is well combined

Divided up your dough and add your favourite flavours.

Roll into balls and chill in the fridge for 30 minutes

Roll in icing sugar and place on a lined tray

Press down dough balls with the bottom of a cup.

Bake in a pre-heated 170°c / 340°F oven on fan bake for 12-15 minutes.
Notes
  FLAVOUR OPTIONS
Leave as for vanilla cookies
chocolate chips for chocolate chip cookies
add cocoa and chocolate chips for double chocolate chip cookies
100s and 1000s for confetti cookies
Dried fruit
Lemon zest
Cinnamon
Pumpkin pie spice
Maple flakes
Flavoured essence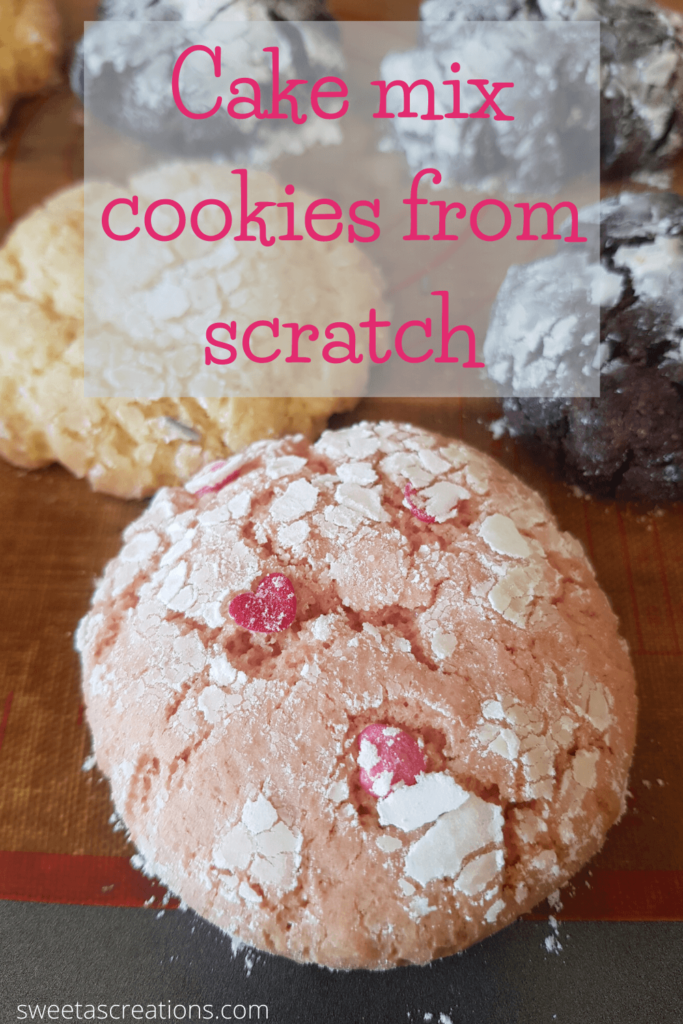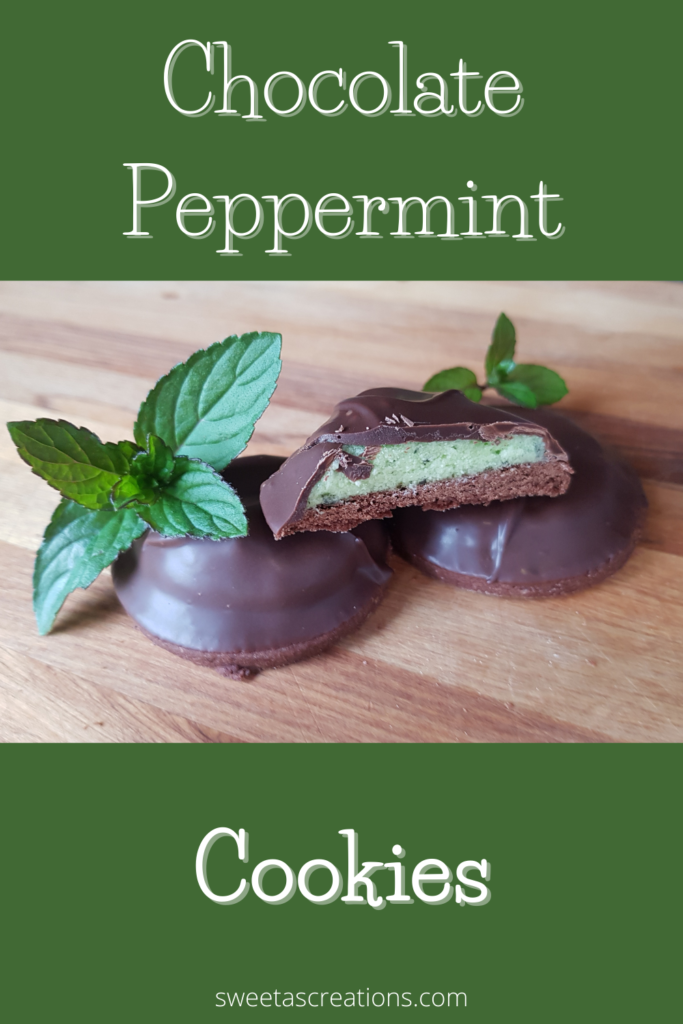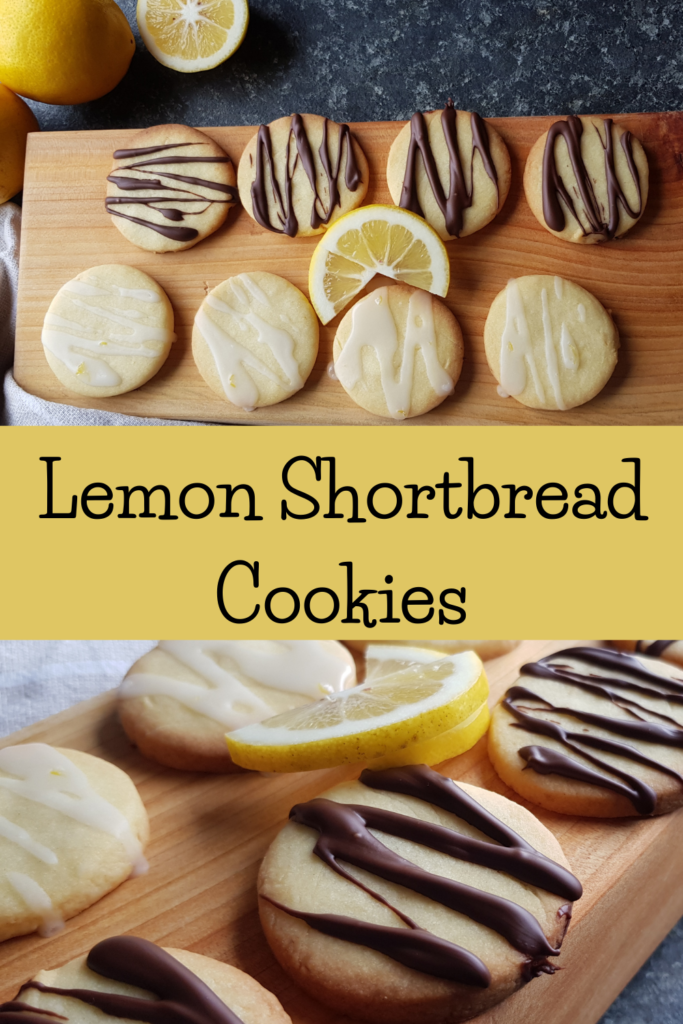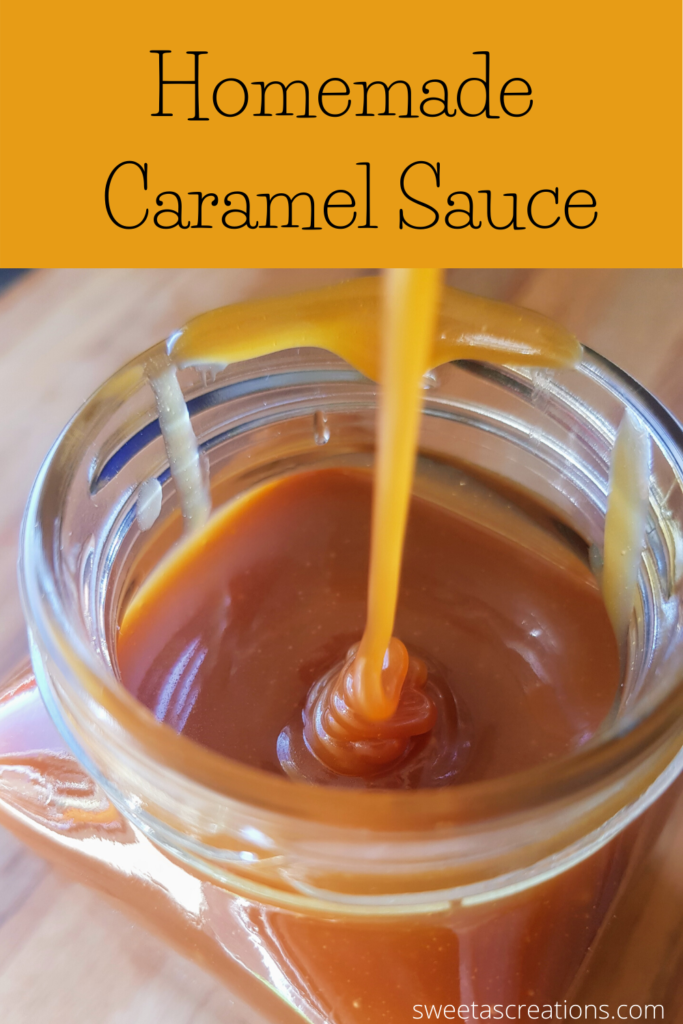 ---